BITS - SMS BITS - 'Subscriber Management System', is specially developed for Cable & IPT TV Industry to use by MSO's. Its a feature rich, flexible and very user friendly design with thoroughly tested application logic will make your work more productive with minimal use of time & efforts. BITS-SMS complies with all the guidelines of TRAI and Broadcasters with regards to operational functionality and Reports.
Salient features : Bulk operations, Area commands, Flexible user manangement, Reminder functions, Auto Renewal (single / bulk), Pre-paid, Post-paid, Supports Cable TV & IPTV and many more ..
TRAI Compliance : Broadcaster reports, MSO Reports, Frachise Reports, Global Messaging, Blacklist, Suspend, Resume, ....
Audit passed by STAR, ZEE and all other broadcasters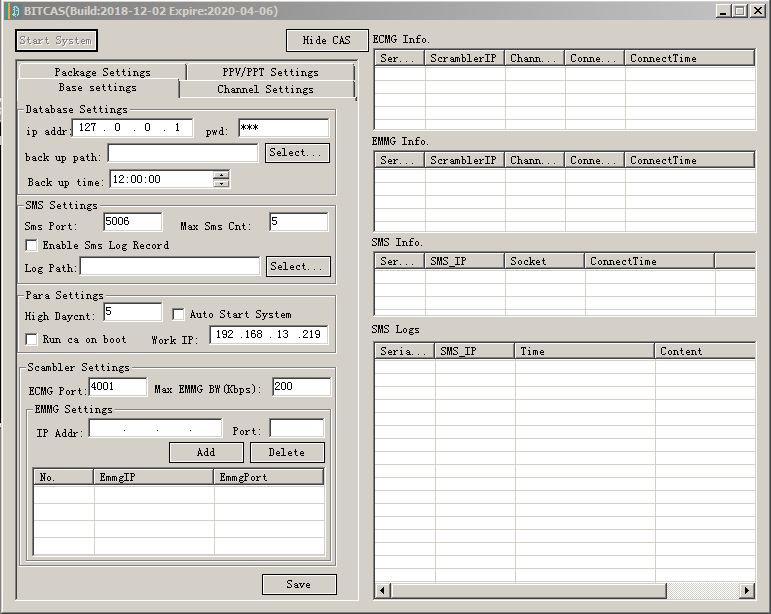 BITS - CAS BITS - 'Conditional Access System' is a Standard Security CAS and is fully compliant with DVB standards. Also can be integrated with any standard Scrambler which is compliant with DVB standards and works good in Simulcrypt environment with any other CAS which supports simulcrypt.
It is developed keeping in view of the various security functions to protect the content from piracy such as 3DES for 4 layer scrambling, AES and Private algorithm to Encrypt and sign data. Also supports key replacement and dynamic data update.